Hey! Come check it out! FydeOS v13 has been released!
Of this milestone update, the highlights are:
Chromium browser upgrade to 92.0.4515. *; Chromium OS platform update to 13982.75.13. *. Syncing all new features upstream for the browser and OS platforms.
Added support for "local account": you can now use FydeOS with a completely offline account, while you won't be able to enjoy the convenience of an online account and sync-related features.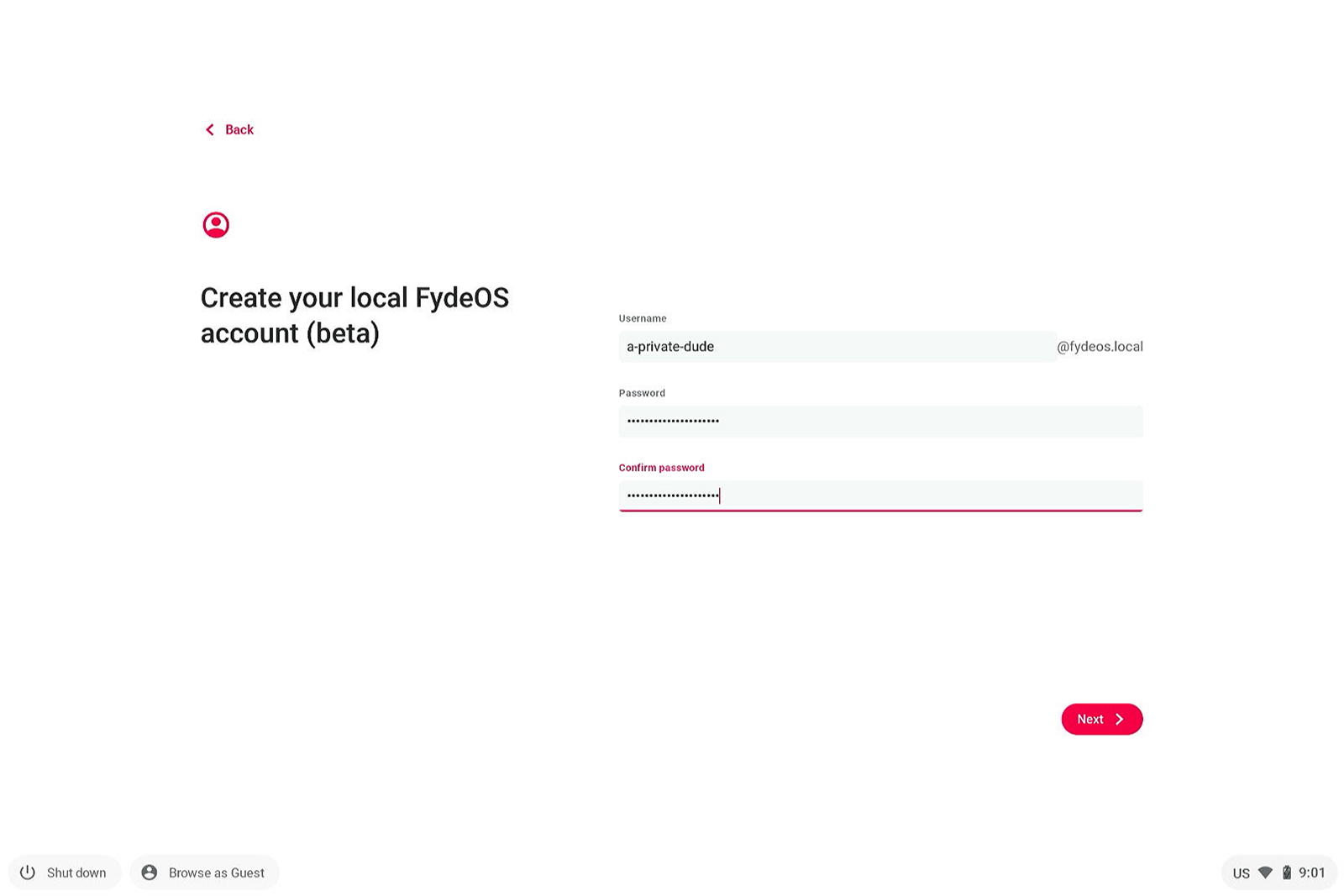 With the optimised virtual desktop management, you can now have better controls over which app to reside on which virtual desktop, or all of them.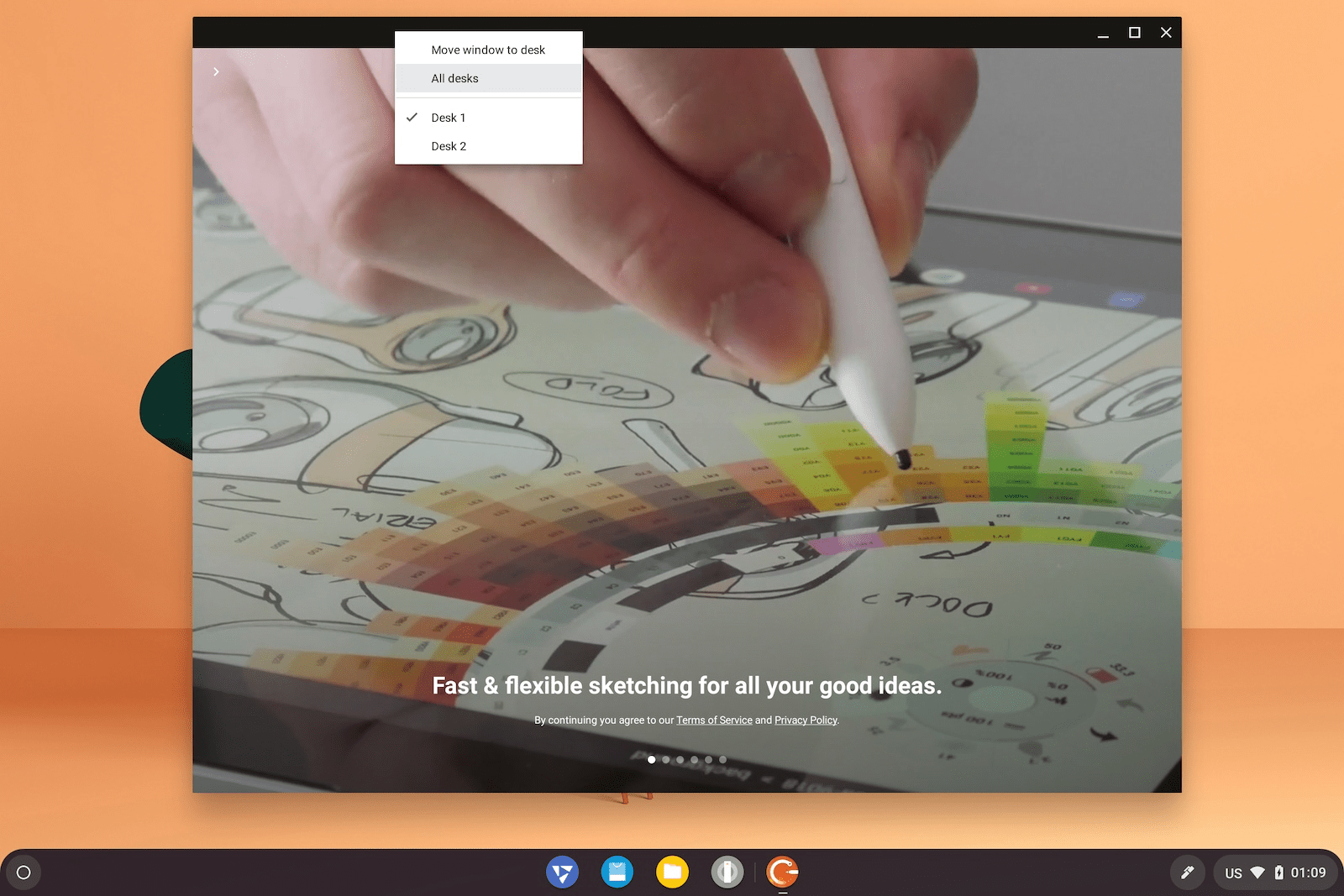 Added "Diagnostics" app in "About FydeOS" where you can monitor system performance and gather necessary information when you are seeking support.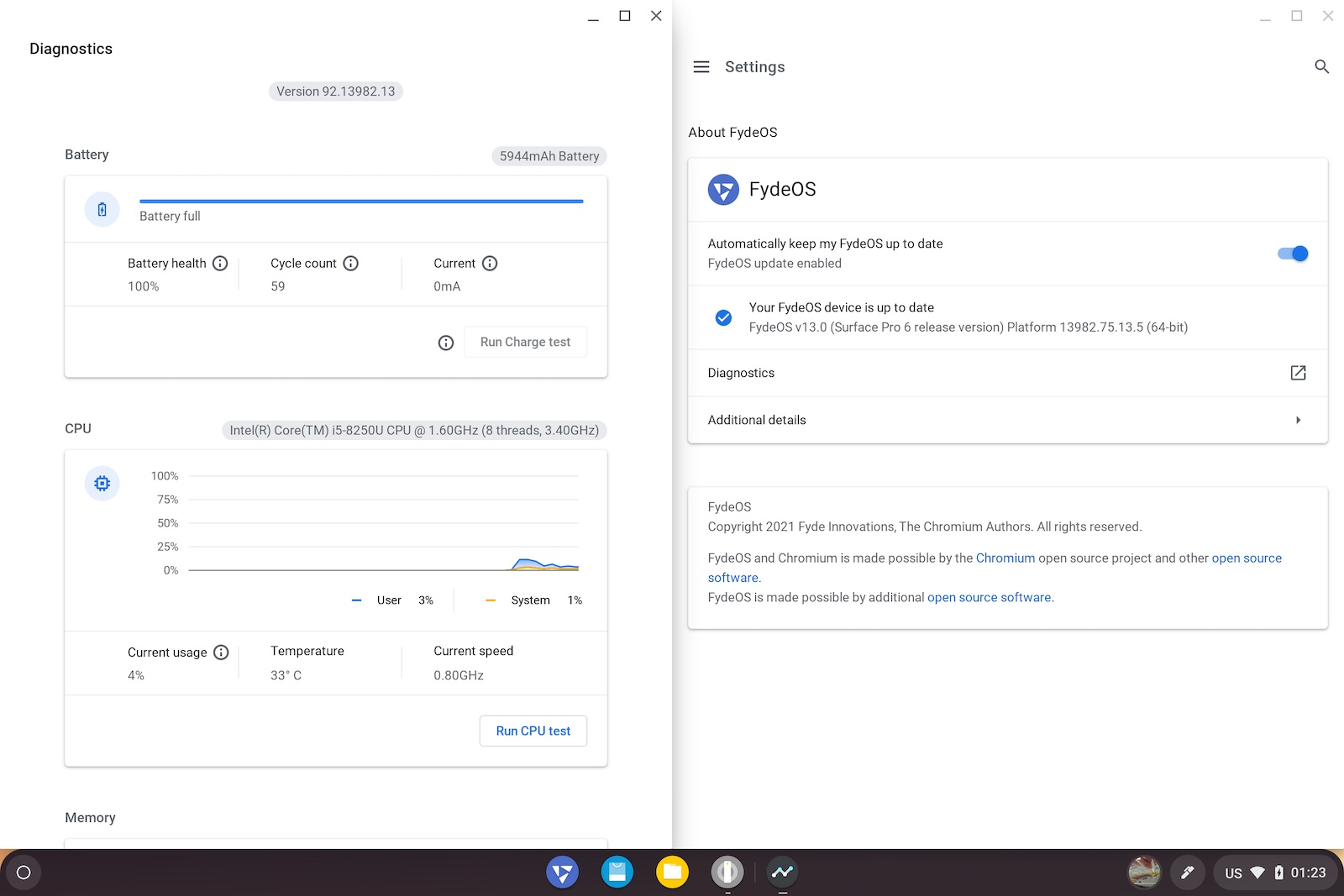 You can use the ❖(win) + shift + Space keys to invoke the global emoji panel, typing smileys can never be this easy!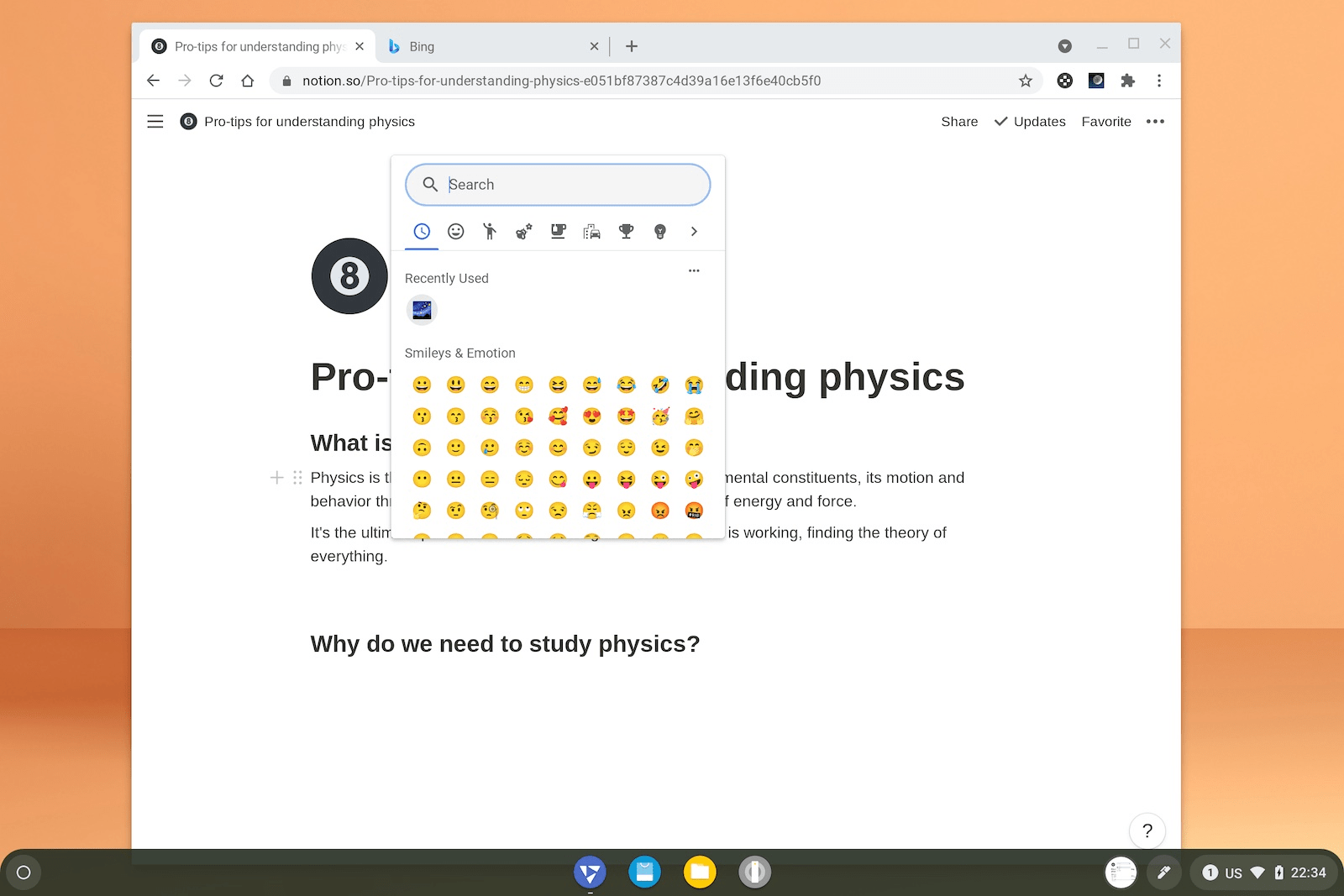 Now you have an overview of the contents in your pasteboard within the floating input widget in tablet mode. No matter text snippets, images or URLs would be displayed simultaneously for you to pick.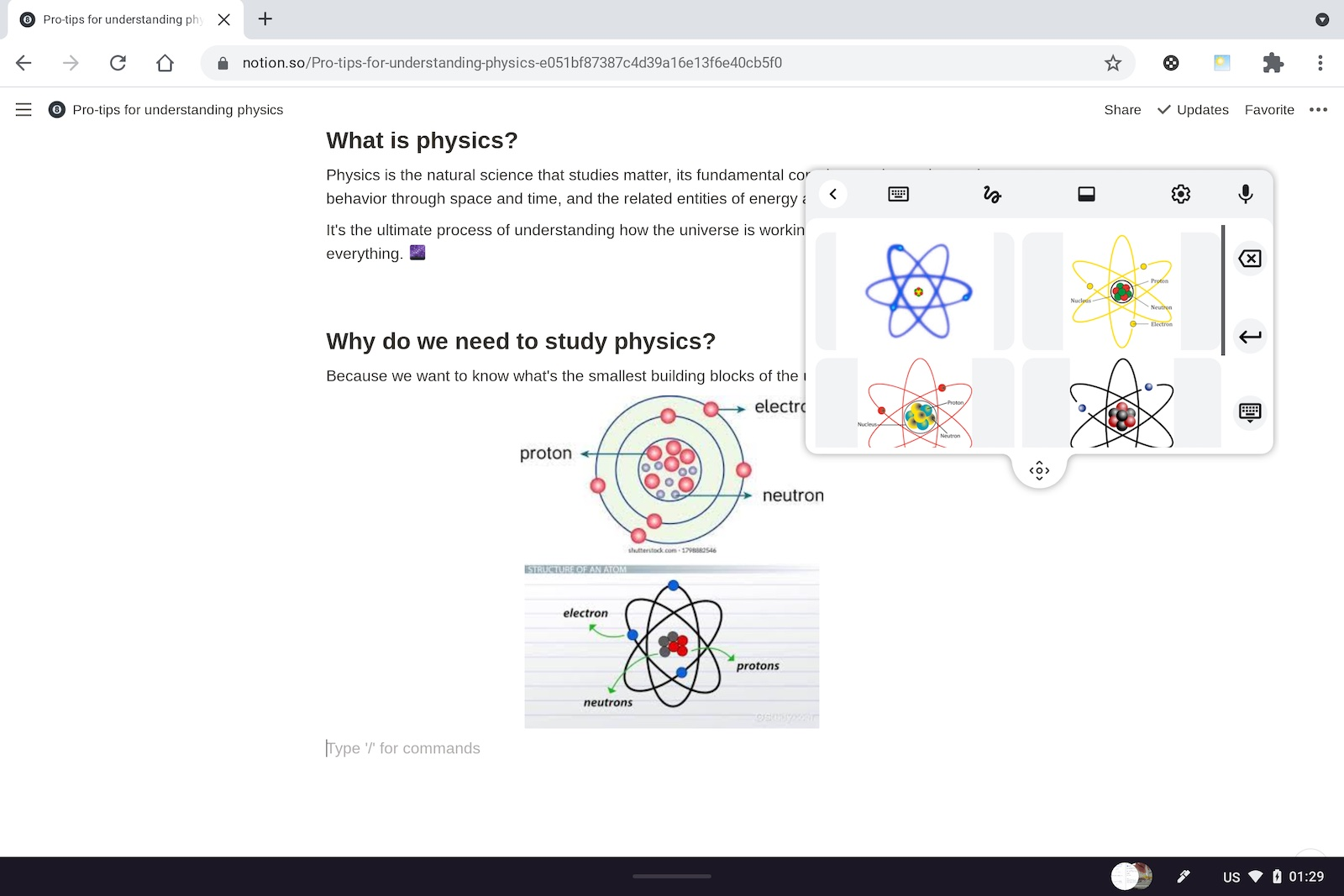 In the meantime, we have also fixed the following annoying known issues:
Fixed Bluetooth connectivity and performance issues on some devices.
Fixed DRM content playback issues on some devices.
Fixed issues causing audio output volume too low on some devices.
FydeOS ❤️ Chromebook Pixel 2015
With this update, the FydeOS for You family has also welcomed a new member – Chromebook Pixel 2015.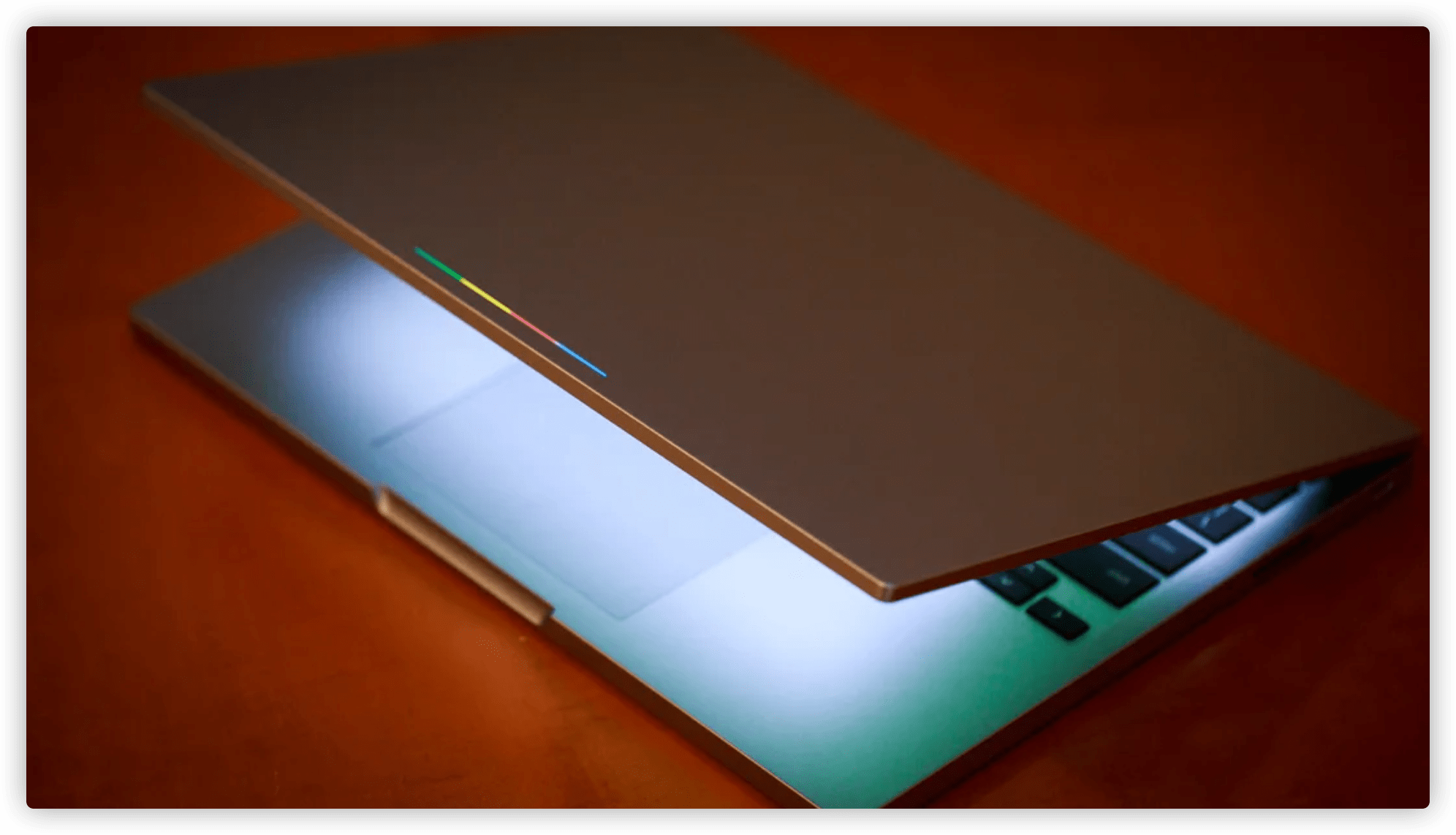 Although it has been officially retired by Google, the Chromebook Pixel 2015 is still a lovely laptop – the minimal, clean lines of the shape, the unadorned silver A-side, and that iconic rainbow breathing light, all of these design elements combine to create a stunning laptop. It provides people with a sense of permanency that lasts beyond time. Such a classic, in our opinion, should not be forgotten.
That is why we are pleased to announce the release of FydeOS for You for Chromebook Pixel 2015, which puts this computer back to life. We guarantee that the experience will not disappoint you!
We believe FydeOS will eventually become a prominent platform, all the digital tasks you ever need to accomplish could be done nicely and effectively with FydeOS. A thousand miles begins with a single step, we hope to see you with our every other steps in the future!